Verio metal tanks are made for discerning collectors who want accurately-scaled, high-quality, heavy-duty radio-controlled metal models - not toys or white metal display models. They are collectors' items made for connoisseurs, not children. All of our products are made with expensive high-quality aluminum and aluminum sheets, die-cast copper, and many 7075 alloys (all alloys are made by CNC). All our models are designed in Hong Kong. This is Verio quality
¡@
1)
We first assemble our Verio metal tank Panzer parts before we ship them to you. To assemble a metal tank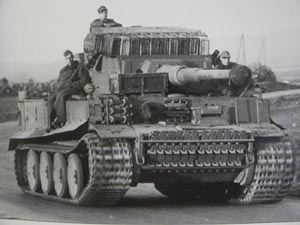 model is time consuming - as the individual components and parts of the tank are manufactured to exacting standards and tolerances they are complicated to assemble. However, our knowledge and experience allows us to build them with ease. We assemble each tank first to ensure that everything works correctly, and that the model you receive is exactly the same as our master sample. This is very important for you as a customer, because this is not a cheap plastic toy.A high quality hand made R/C metal tank models are always expensive because of the extensive research involved and because alloy and copper prices are so high. ( For example, 1 ton of alloy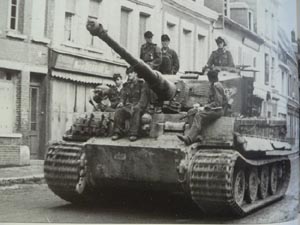 can only build a maximum of 4 or 5 1:6 scale metal tanks! ) This is unlike some other manufacturers' models, which need re-machining and can take months or even years to put together because if you have a problem the manufacturer says it's your fault for not knowing how to assemble it. When you receive a Verio product all you need to do is re-assemble it (see 4) and the tank is ready to be painted in the colour of your choice.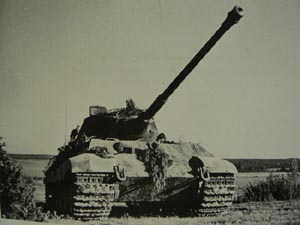 2)
Verio gives you all the accessories you need to give you maximum value. Our 1:6th scale Tiger I, King Tiger and Panther Panzers metal tanks are delivered with all parts, including chassis, suspension, tracks, body, gear box, motors, turret gear box and all small accessories. 99% of our parts are hand-made using light weight, expensive metal parts such as alloy, copper and stainless steel. All you need to supply are a 6-8 channel R/C, two 12V battery, 3 speed control.Only recoil system are not Inc in the Verio model,but you can order it when you order the Verio Tank model.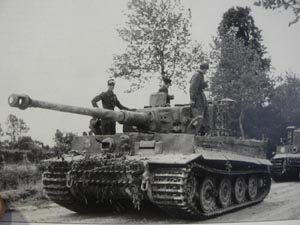 3)
You may be able to buy a model (without gear box or motor) at a lower price elsewhere, but you will then need to spend a lot more money to buy the many small accessories you need. The total price almost doubles! If you also wish them to build the model tank for you, then labour costs will add an additional 50% to the price. Consequently, other manufacturers' completely assembled tanks can be more than double the price of Verio's. This is the Verio difference - the price you see on our website is the only price you pay. You know this is the total cost of a complete, working, metal tank which includes all motors, gear box, body small accessories and spare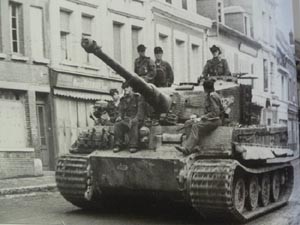 tracks etc.
Alternatively, you may just buy a Verio chassis first, to build a metal by yourself.
4)
You need to reassemble the tank yourself. Because this tank is a hand-made model which you can use for 20-30 years or more you will need to carry out a regular service just like your automobile. So, by assembling the tank yourself you learn the tank's intricacies, making it easier to service later. For this reason we do not use thread lock, making it easier for you to remove the nuts. You can then re-assemble the tank, this time using thread lock. This is part of the fun of the model, and with a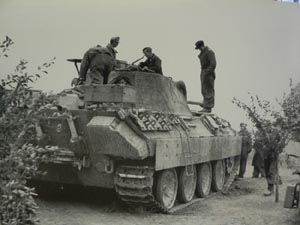 systematic step-by-step approach you can assemble the tank without any problems. We also sand-blast our tank bodies so the models are ready for you to paint as soon as you receive them.
5)
We can also supply high performance heavy-duty accessories so that the tank performs like a tractor or a bulldozer - our super heavy-duty parts are rugged enough for heavy duty towing and every day off-road outdoor use.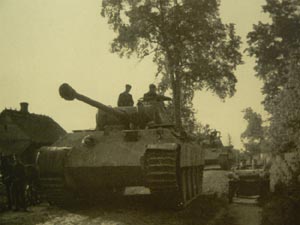 6) Building Verio tanks is our passion. Victor Ma, the Verio proprietor, has been collecting R/C tanks since he was 16 years old, and he has bought many metal tanks from Japan, Germany and the UK over the last 30 years. However, all had problems which required many of the parts to be re-built so the tanks would run properly and look authentic. Victor has built Verio around this experience and his passion for realistic R/C metal tanks. His driving motivation is that you will not be disappointed with a Verio tank.
Victor is also a classic car collector, especially enjoying ex-military vehicles from World War 2 - he has an impressive collection of Second World War cars, jeeps, and amphibious Kfz vehicles, and more recent civilian super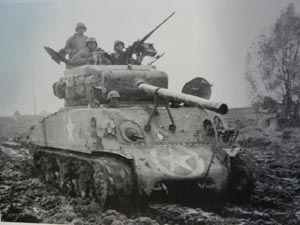 cars'. His company has re-built and restored this collection of classic military and civilian vehicles and supercar using original and authentic parts where possible or hand-making replacement parts where necessary. It is this experience that allows us Verio to create these highly engineered model tanks. Many of our customers find that our tanks are actually better than the original!
We believe in customer service, and in constantly refining our products. Consequently when just two of our first 1:6 Tiger I had a minor problem with the gear box and the track pins, we developed a new blue gear box and track pins and we shipped them to ALL Verio 1:6 Tiger I owners customers world-wide, free of charge, including freight. You can see owners' comments about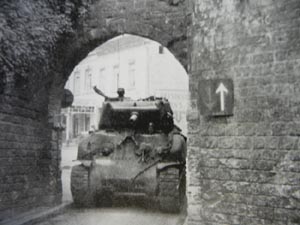 our tanks on the web.
¡@
7)
last year we will release the World's first 1:6th R/C metal King Tiger and a 1:6th Panther. We have taken over a year to first test these models to ensure they meet our customers' high expectations and our own high standards. All our 1:6th King Tigers and Panthers have extremely reliable heavy-duty gear boxes and track pin sets.
8)
at end of last year we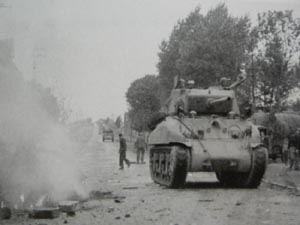 will also build a 1:8th scale metal King Tiger model and some additional Panther accessories. 1:8th scale is perfect for use in smaller gardens as the tank is lighter than our 1/6th models. Also check out our 1:8 Sherman, Panther, and Tiger I - we believe our 1:8th Sherman E8 model is the best metal model in the World! If you are looking for high quality metal tank, just check
www.tankmodel.com
. This year we will build a little Jagdpanther and Jagdtiger German Panzer at both 1:6 and 1:8 scale.
If you want build a tank yourself, then e-mail us, too -
tankmodel@126.com
- every thing is possible!
We can give you any Tank parts, all made by hand, use expensive heavy duty alloy. After the DX'08 show in the US we will have a few 1:6th very early Tiger I's ( only build 4 for the market ), all new 1:6th Tiger I later model,1:6th Jagdtiger Sd Kfz 186 Jagdpanther ,1:8th Kingtiger ,1:8 scale early Tiger I and 1:8 Tiger I later model etc available for sale. Ask us for details.2010 will will build some WWII small tank start R/C kit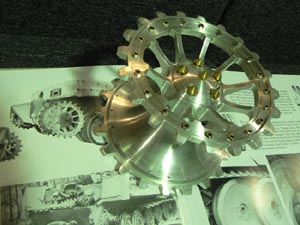 .